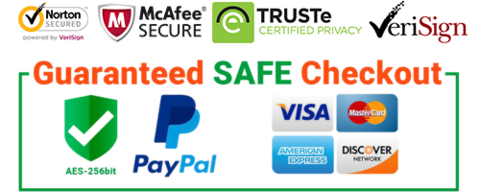 100% money-back guarantee
More than 88.6% of customers buy 4PCS
💝Best gifts for your family and friends
Delivery>>Global Express Delivery
Processing time>>delivery within 24 hours after payment
Shipping takes 5-15 days depending on location
🌏Free shipping over $ 69.99
As if it wasn't scary enough that these costumes are black, the LEDs that are built into them form the shape of a stickman. Not a very well drawn one either and from a distance appear as if a child's scribbling attempt at drawing a stickman transformed into the size of an average adult human. That's precisely what this is. It is not one of those cheesy looking costumes that you find at your local dollar store for just over a dollar that won't last the night.
These LED Stickman Costumes are so well made that they were tested by skydivers in temperatures below -20F. While that is a pretty incredible claim, there is no word on what people thought seeing these oversized stickmen falling from the sky. There's also a custom pocket to stash the battery box which holds 8 AA batteries, which are not included.
The LEDs are encased in a silicone sleeve that protects them from weather and erasure by giant pencil erasers. The kit can also be adapted with an additional connector to accommodate LED glasses and ears. Imagine seeing one of these LED stickmen in your front yard glowing steady, pulsing, blinking, flashing or strobing. It'll keep the nosy neighbors out of your business fast and efficiently!
Now stronger than ever with LEDs encased and sealed in silicone. Extra durable for those who do dancing, sports and other high movement activities. Remotes can be programmed to work with 1 costume or multiple at the same time.
Professional-grade 3 chip LEDs for the brightest, most durable suit available
Light kit only (lights, battery box, wireless remote). Can be used with our Velcro kit or any of our clothing
The only true LED suit on the market, no glow sticks or el wire used
Cut to size. Can be used for both child and adult! (would not recommend for toddler size)

Our RGB LED stickman is a professional grade light kit that comes with everything you need to become a light up stick figure that changes to any color you'd like! No soldering or electronics skills needed. This is a light kit so the clothing is not included. Attach to your own clothes for the perfect fit and look you want! The LED strips can be cut to any size (see sizing tab for more info). The RGB stickman kit is up to 3 times brighter than our standard single color LEDs depending on color selection. You will get the lights, adapters, wireless controller and battery box (takes 8 AA batteries).
The light kit does not come with clothing or anything to attach to your own clothing. You can purchase our Velcro mounts for an easy way to attach to your clothes. Our Velcro mounts are the easiest choice but other customers have either sewn them on or used safety pins (surprisingly this works really well).


What's in the box

RGB LED strip sections for legs, torso, arms and head. LED strips are encased in a silicone sleeve for protection against rain, spills and velociraptor spit.
Battery box (8 AAs not included) with on/off switch (a 5000mah rechargeable battery pack is highly recommended)
RF Wireless controller and remote with 19 Dynamic modes, 20 Static colors and dimmer



Sizing

Arms 75cm, Legs 100cm, Torso 65cm (29.5",39",25.5")
RGB kit can be cut to any size for both adults and kids.